Upcoming Events
Ash Wednesday
February 26, 2020
7:00am Prayer Service
8:00am Mass
Noon Prayer Service
5:00pm Prayer Service
7:00pm Mass
Ashes will be distributed
at all of the above.
Ash Wednesday is a day of FAST (only one full meal, for those between the ages of 18 and 59) and ABSTINENCE (no meat, from the age of 14) for all Baptized Roman Catholics in the United States.
From the Pastor
My Dear Parishioners,
In today's Gospel Our Lord teaches us that, "Your light must shine before others, that they may see your good deeds and glorify your heavenly Father." He reminds us that it's not enough to have this light, or to use it for ourselves. We have to make that light shine and illuminate others as well. Christians are not just meant to glow; they're meant to shine, to provide so much illumination that they light up the world.
Yet, just as not every lighting is the same, the light of Christians lights the way back to that source of light: to Christ. When a Christian shines, people don't just praise them; they praise God who made them shine. Being a light in the world is not just satisfying material needs, but something deeper.
Saint Mother Teresa of Calcutta once said, "There is more hunger in the world for love and appreciation in this world than for bread." The true poverty against which we must struggle is a poverty of love. As she put it, "It is not the magnitude of our actions but the amount of love that is put into them that matters."
If you love, your actions will start to reflect it. This kind of "hunger" is everywhere, rich and poor. Seek to satisfy not only in what you do, but in how you do it. A Christian's mission in the world, just like Christ's mission, is to make a positive difference for others, by bringing them the power and illumination of the Gospel.
Peace,
Fr. Mike
News
Click on the icon above to go to our Facebook page with the latest photos and videos of our events.
---
NEW BIBLE STUDY!
THE PSALMS Bible Study began on Thursday, January 30. Easy online registration is available HERE! If you would prefer to mail in your registration, you can download the form HERE.
---
2020 Knights of Columbus Essay Contest
Since the major virtue of the Knights of Columbus is Charity, the theme for the 2020 Essay Contest is:
"How can I show Charity throughout my life?"
The Knights of Columbus Essay Contest is open to all students in grades 8-12. Contestants are asked to write a 500- 700 word essay. Prizes will be awarded based on content, spelling and grammar. Essays may be typewritten or handwritten. The deadline for submissions is no later than Monday, March 2, 2020. Please mail to: K of C Essay Contest, c/o St. John's Church, 1282 Yardville Allentown Road, Allentown, NJ 08501. If you have any questions, please contact: Bob Diszler at 609- 259-9330 or Grand Knight Gene Stabulis at 609-529-8922.
---
Click for Online Giving!

Parish Store
OUR OWN
PARISH COOKBOOK!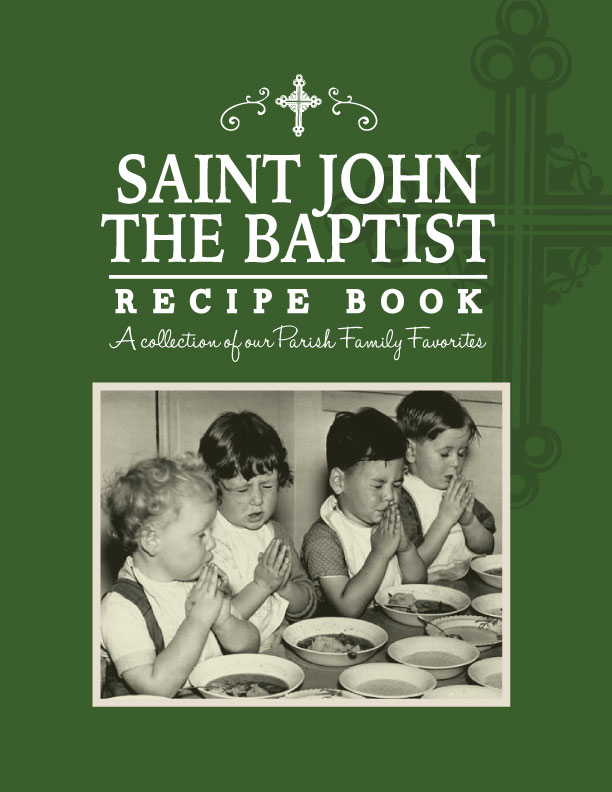 click HERE
to go to Store Page