Upcoming Events
SAINT JOHN FAMILY NIGHT
AT TRENTON THUNDER!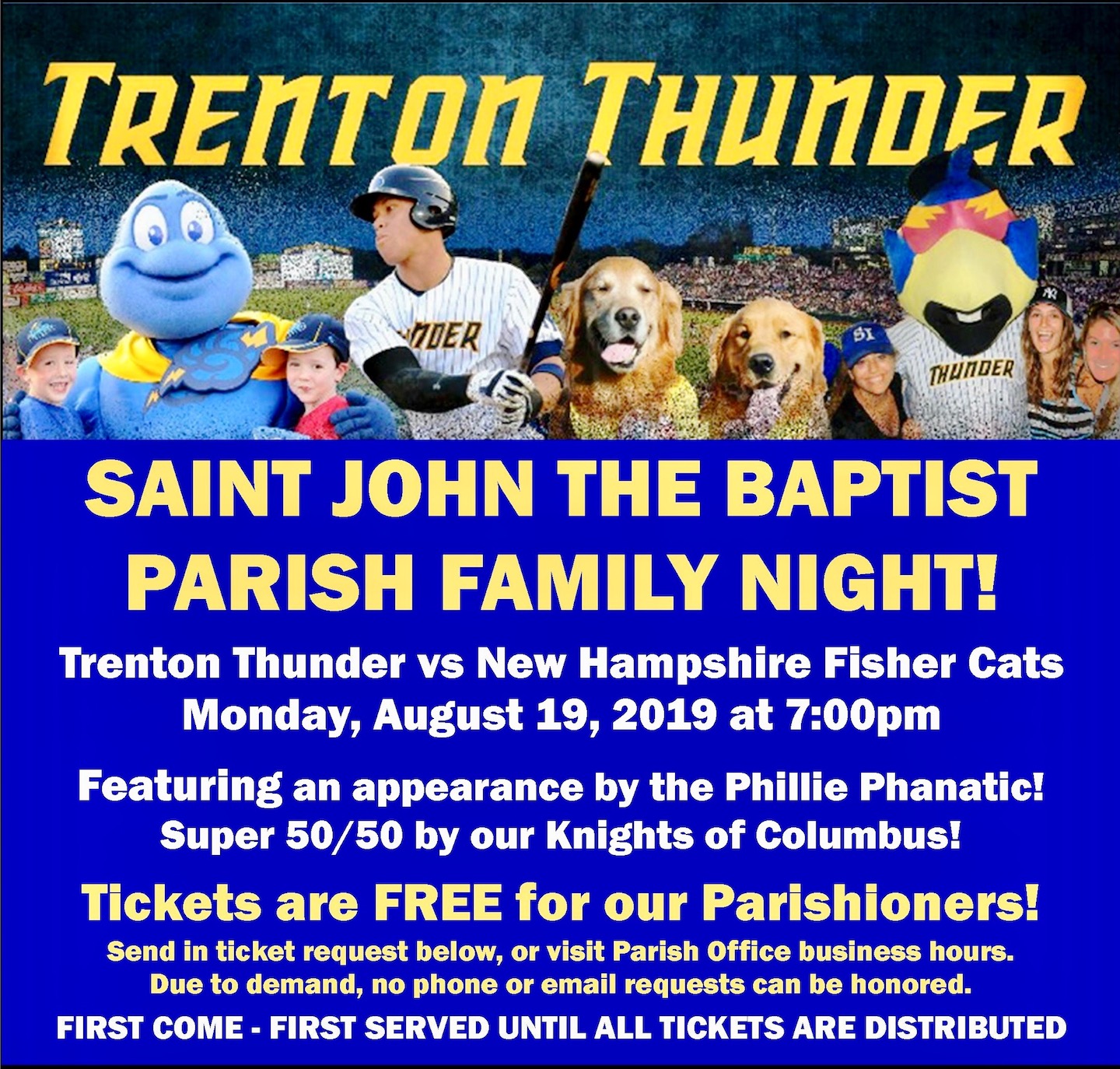 click on image
for ticket request form
---
NEW BIBLE STUDY!

click on image for information

THURSDAYS AT 7PM
October 3 - December 12
$30 per person (book fee)
REGISTER ONLINE HERE
For Registration by mail
download form HERE

From the Pastor
My Dear Parishioners,
We are in the Eighteenth Sunday of Ordinary Time and in our Gospel we receive encouragement from Jesus to remain focused on our journey towards heaven, rather than being concerned with material possessions. He makes this point in His parable of the rich man as an answer to the man seeking his inheritance. The man who asked Jesus to intercede for him with his brothers was just like the farmer in the parable and it would seem that he was more obsessed with storing up treasures in his silos more than in heaven.
The danger in being obsessed with material goods is that we become distracted by them and that leads to self absorption. He was missing a great opportunity to solve his problem of the harvest by sharing his goods rather than building a larger silo. If he was focused on trusting God, he would have been able to see that he would be better served by an eternal God than mere possessions.
This encounter gives us a beautiful portrait of the patience and wisdom of the heart of Christ. Sometimes we doubt God's love because He doesn't solve all of our problems all by Himself, right away. But does a truly loving father take the easy way out and spoil his children? No. God seeks the true good of His children, and that can often be different than what we think is good for us. Jesus saw that this man was too attached to material things, and his refusal to resolve the difficulty helps spur the man to reorder his priorities. Let us never lose focus on what really matters in life and that is seeking Communion with God and storing up treasure in Heaven.
Peace, Fr. Mike
News
Click on the icon above to go to our Facebook page with the latest photos and videos of our events.
---
Labor Day Schedule
We will not have Adoration of the Blessed Sacrament on Labor Day, Monday, September 2. Mass will be celebrated as scheduled at 7pm. Please note that the Parish Office will be closed on Labor Day.
---
NEW! 2019-2020
CCD REGISTRATION
St. John the Baptist CCD Registration for the 2019-2020 academic year IS NOW OPEN. To begin, please visit our Religious Education page here.
---
Click for Online Giving!

Parish Store
OUR OWN
PARISH COOKBOOK!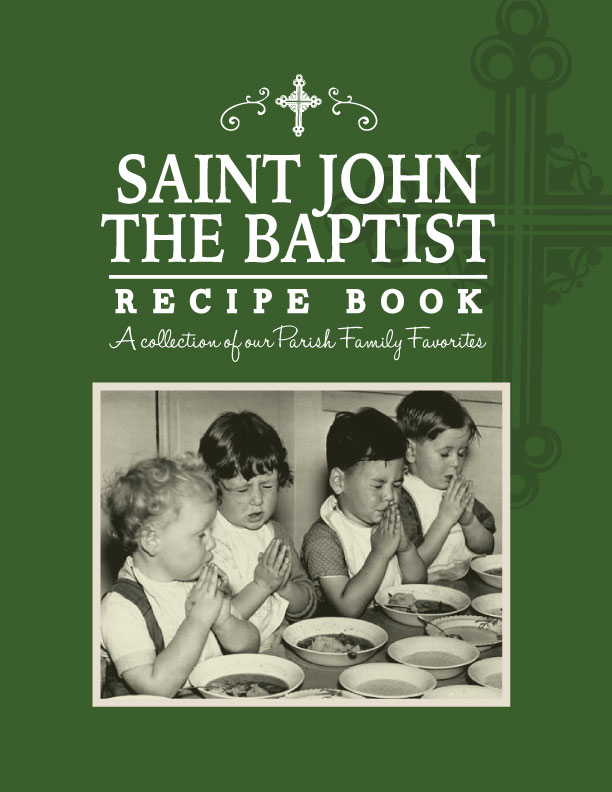 click HERE
to go to Store Page