Upcoming Events
2020 MARCH FOR LIFE
FRIDAY, JANUARY 24
WASHINGTON, DC
As of January 10, both of our 56-seat buses are FILLED! We currently have a waiting list. Please click on the image below to download our WAITING LIST form request. You will be notified if a spot becomes available.
From the Pastor
My Dear Parishioners,
I hope that everyone had a holy, joyful and healthy Christmas and as we continue to rejoice in the Incarnation of our Lord Jesus Christ, we now focus our attention on the Holy Family. The Feast of the Holy Family is not just about the Holy Family, but about our own families too. St. John Chrysostom urged all Christians to make each home a "family church," and in doing so, we sanctify the family unit. Just how does one live out the Church in the family? The best way is by making Christ the center of family and individual life. Ways to do this include: reading scripture regularly, praying daily, attending Mass at least on Sundays and Holy Days of Obligation, imitating the actions of the Holy Family, going to confession frequently, and so forth, all done together as a family unit.
I want to share a beautiful prayer for the family that I hope you can share and recite with your families during this Solemnity of the Holy Family.

Consecration to the Holy Family
O Jesus, our most loving Redeemer, who having come to enlighten the world with Thy teaching and example, didst will to pass the greater part of Thy life in humility and subjection to Mary and Joseph in the poor home of Nazareth, thus sanctifying the Family that was to be an example for all Christian families, graciously receive our family as it dedicates and consecrates itself to Thee this day. Do Thou protect us, guard us and establish amongst us Thy holy fear, true peace and concord in Christian love: in order that by living according to the divine pattern of Thy family we may be able, all of us without exception, to attain to eternal happiness.
Mary, dear Mother of Jesus and Mother of us, by the kindly intercession make this our humble offering acceptable in the sight of Jesus, and obtain for us His graces and blessings. O Saint Joseph, most holy Guardian of Jesus and Mary, help us by thy prayers in all our spiritual and temporal needs; that so we may be enabled to praise our divine Savior Jesus, together with Mary and thee, for all eternity. Amen. Say an Our Father, Hail Mary and Glory be three times.
Peace,
Fr. Mike
News
Click on the icon above to go to our Facebook page with the latest photos and videos of our events.
---
NEW BIBLE STUDY!
Click on above image
for a preview of the course!
THE PSALMS Bible Study wil begin on Thursday, January 30. Easy online registration is available HERE!

If you would prefer to mail in your registration, you can download the form HERE.
---
Knights of Columbus
KEEP CHRIST IN CHRISTMAS
POSTER CONTEST
Thank you to all the children who participated in the contest. Winners will be awarded the Contest prizes before the Knights of Columbus business meeting on Monday, January 13.
---
Click for Online Giving!

Parish Store
OUR OWN
PARISH COOKBOOK!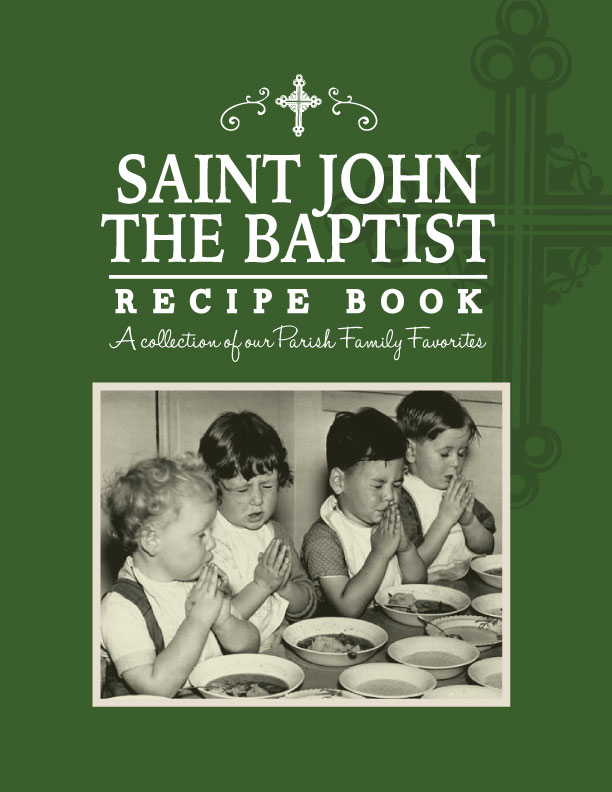 click HERE
to go to Store Page