SAINT JOHN THE BAPTIST ROMAN CATHOLIC CHURCH
PARISH STORE
SCROLL TO BOTTOM TO BUY ONLINE
If you would like to make a donation to our Parish, kindly scroll down to the bottom of this page and click on the DONATE button. Please enter your mailing address and any notes for the donation in the comments section of the order so that we may acknowledge your donation. Thank you!
---
NOW ON SALE
2017 PASTA DINNER AND GIFT BASKET RAFFLE
SATURDAY, NOVEMBER 11
6PM TO 10PM
CHURCH HALL
ADULT TICKET: $12
CHILD 12 AND UNDER: $6
This wonderful event sells out early, and is held to fund our summer Backpack Project for children in need throughout the Trenton area.
---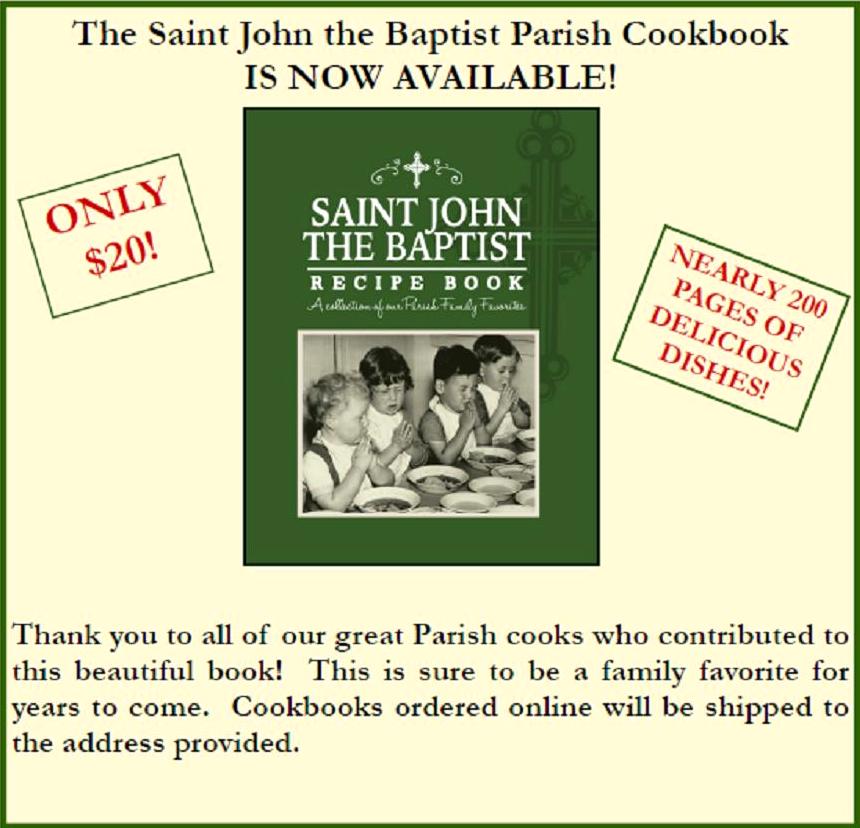 ---
SAINT JOHN ATHLETIC CLUB MERCHANDISE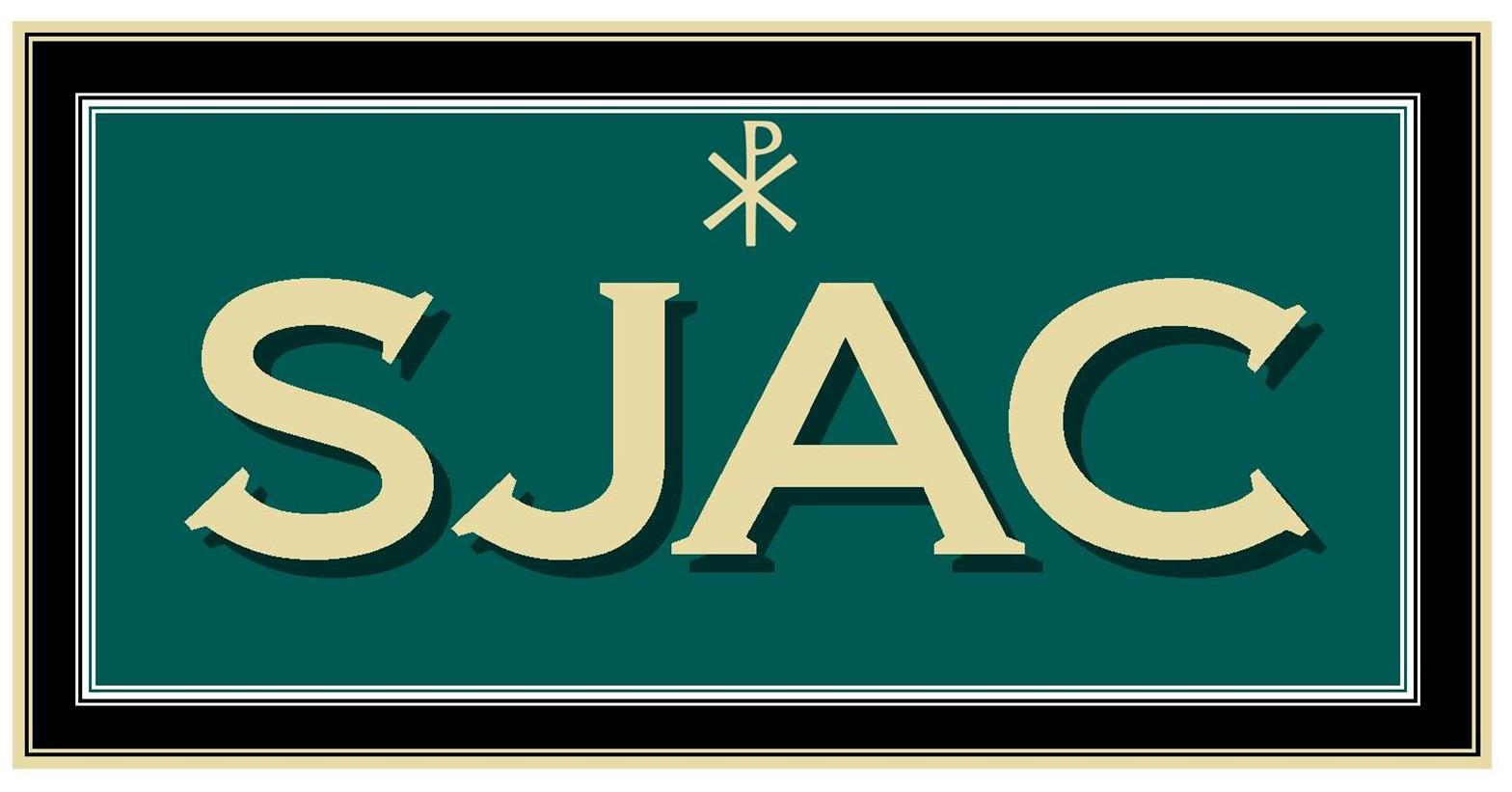 ---
PERFORMANCE SHIRT
95% Polyester, 5% Spandex. Hemmed bottom and sleeves on short-sleeved T-shirt.
SJAC logo on front. On back the Chi Rho is featured with the Latin "In Hoc Signo Vinces".
Adult sizes S, M, L, XL and XXL available. Youth sizes L and XL available.
The 2014 SJAC Shirt (Green) and the NEW 2015 SJAC Shirt (Gold) are both in stock!
NEW 2015 SJAC PERFORMANCE SHIRT (GOLD)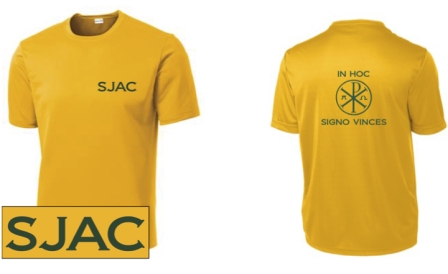 2014 SJAC PERFORMANCE SHIRT (GREEN)
SJAC CAR MAGNET
SJAC GREY WATER BOTTLE

---
ALL PRICES INCLUDE FREE DOMESTIC SHIPPING!
PLEASE COMPLETE THE ONLINE ORDER FORM BELOW:
---
Name

Description

Price

Buy

2017 Pasta Dinner Ticket

Ticket for Saturday, November 11, 2017, 6pm-10pm in the Church Hall.

$12.00 (Adult)
$6.00 (12 and under)

Drinking with the Saints Autographed Book

Authored by our recent speaker Dr. Michael Foley, this popular book chronicles the lives of the saints in everyday life.

$25.00

Parish Family Cookbook

Beautifully bound cookbook with treasured recipes from our families

$20.00

SJAC Car Magnet

Weatherproof, color oval car magnet

$3.00

SJAC Water Bottle

Sturdy bottle, grey with yellow SJAC

$3.00

2014 SJAC Athletic Shirt

Forest Green shirt with green SJAC on front, and the 2014 edition Chi Rho with IN HOC SIGNO VINCES on back

$25.00

2015 SJAC Athletic Shirt

Gold shirt with yellow SJAC on front, and the 2015 edition Chi Rho with IN HOC SIGNO VINCES on back

$25.00
Free domestic shipping on all orders