Upcoming Events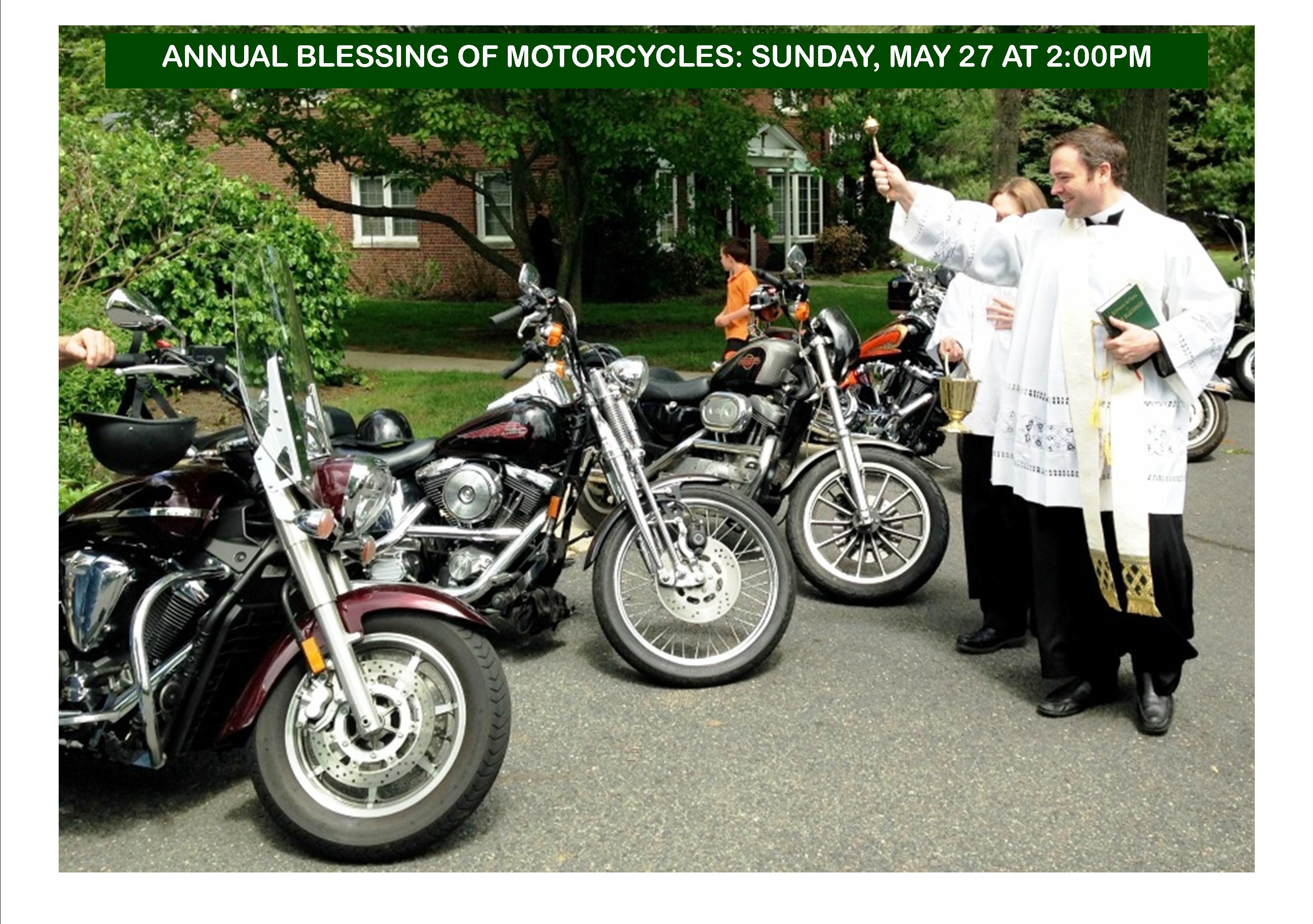 ANNUAL BLESSING
OF MOTORCYCLES
MAY 27 AT 2PM
---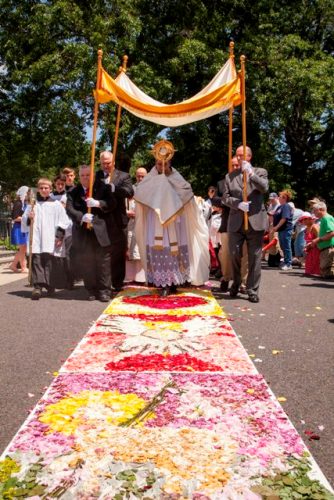 FEAST OF CORPUS CHRISTI
PROCESSION
AND
ANNUAL PARISH PICNIC!

SUNDAY, JUNE 3
12:30PM SOLEMN MASS
2PM PROCESSION
FOLLOWED BY PICNIC
From the Pastor
My Dear Parish Family,
The Great Greek philosopher, Plato, was one of the most important thinkers in the course of human history. Once he wrote that "only the dead have seen the end of war". This poignant and powerful quote expresses the desire of all mankind to seek and work for peace and yet we still understand that we will not truly know that great gift in its entirety until we have passed on from this world.

That being said, we know that it is not part of the Christian mentality nor is it even possible for a true Christian to ever give up! It is in our calling to always work towards peace no matter how bleak or desperate times may seem. It is this weekend in particular that we thank God for so many brave men and women who so greatly have marched on before us to fight for our freedom. Sometimes we can easily forget how blessed we are to be living in the United States. Our country is able to celebrate openly and freely the teachings of our Lord Jesus Christ without having to be in constant fear of physical persecution. We owe countless men and women of the armed forces a great deal of gratitude for that. Yes, we must pray for peace and conduct ourselves peacefully, but never forget that it is also a God-given right to protect our Country and our families from evil influences of hatred and animosity that ultimately seek to deny us of our God-given rights.

This Memorial day weekend, let us celebrate and enjoy our freedom. Amidst some of our barbecues, baseball games or simple moments of rest let us remember and thank God for all those for whom we keep this memorial for this weekend! May God rest their souls and may God continue to bless America! Please continue to pray for me as I will pray for you.
Rev. Brian P. Woodrow, Pastor
News
Click on the icon above to go to our Facebook page with the latest photos and videos of our events.
---
ADORATION UPDATE
Please note that we will NOT have Adoration of the Blessed Sacrament on Monday, May 28 or Monday, June 4. Mass will be celebrated at 7pm, as scheduled.
---
Parish Store
OUR OWN
PARISH COOKBOOK!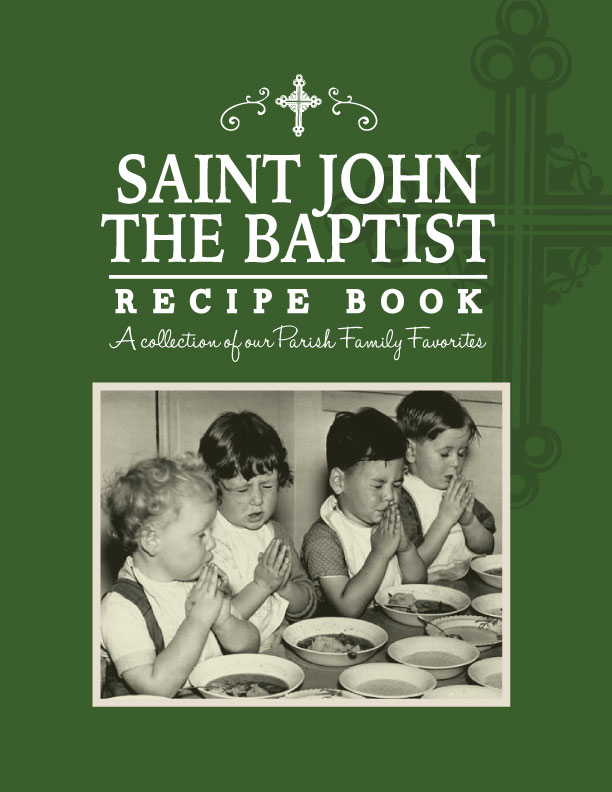 click HERE
to go to Store Page