Upcoming Events
Our Sacred Music Camp
returns this summer!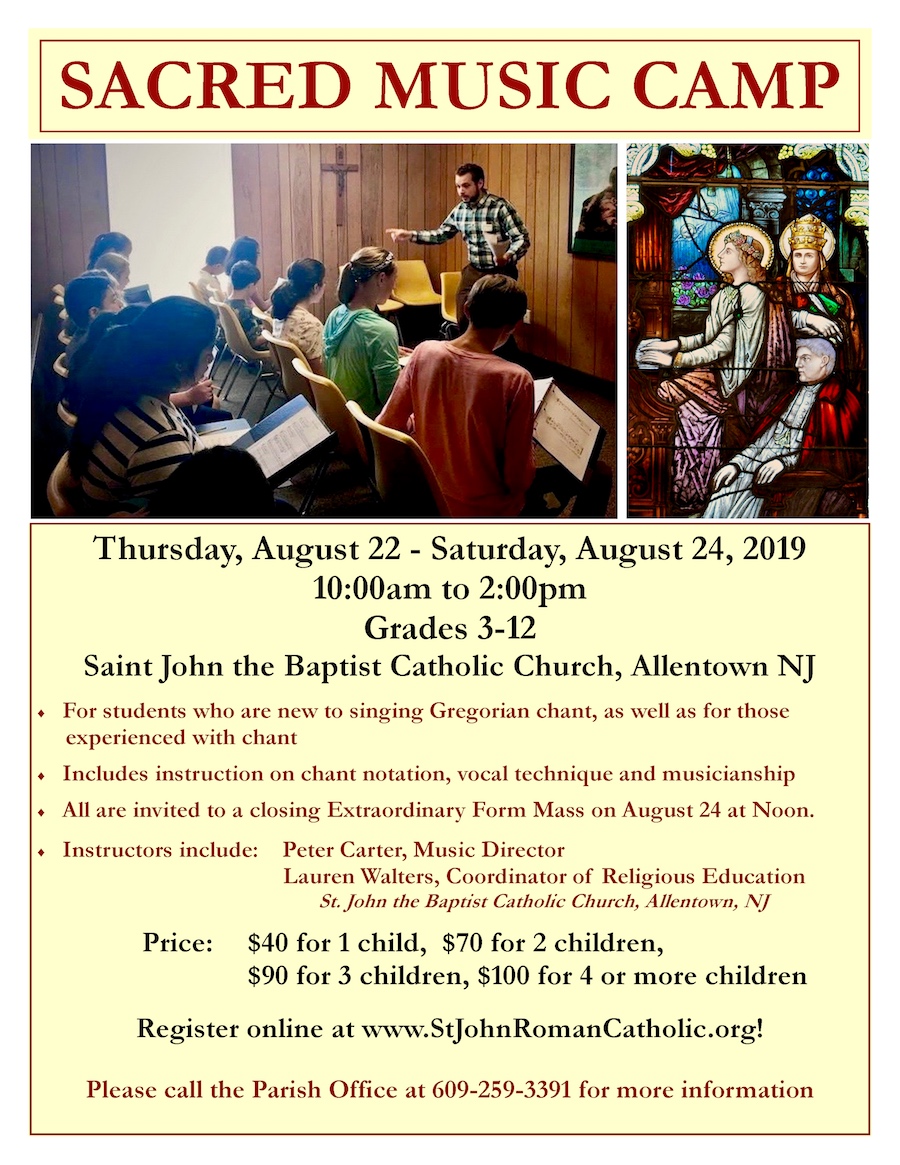 Thursday August 22
through
Saturday August 24

CLICK HERE
TO REGISTER FOR THE CAMP
From the Pastor
My Dear Parishioners,
I would like to thank all of our parishioners for a very successful weekend of 40 Hours Devotion to the Most Holy Eucharist. Also, I would like to thank our office staff and Knights of Columbus for all of their help with the Parish Picnic. The music was beautiful as well. I pray that the graces we received as a Parish family may strengthen us in faith, hope, and love.
This weekend we celebrate the Thirteenth Week of Ordinary Time. Our Second Reading from Saint Paul to the Galatians begins, "Brothers and sisters: For freedom Christ set us free; so stand firm and do not submit again to the yoke of slavery." This is a very bold statement about freedom and sin. This is what Saint Paul means when he tells us in the same reading, "you were called for freedom, brothers and sisters." He is referring to the freedom that comes from living in accordance with God's will, being "guided by the Spirit."
The Christian life presents a new way of living, living in a way such that you are not enslaved to things and situations, but alive in the Spirit and focused on the spiritual goal. The world tells us that freedom is the right to think and say and do whatever we want. But Jesus says that freedom means release from anything that prevents us from thinking and saying and doing what God wants. The more we know what Jesus has done for us, the more our faith is grounded on what he has accomplished in His death and resurrection, the more we're free to be vessels for the Holy Spirit and freed from preoccupation with sin. In faith and trust, in hope and joy, let's all embrace our freedom.
Peace, Fr. Mike
News
Click on the icon above to go to our Facebook page with the latest photos and videos of our events.
---
THANK YOU!
We are grateful to everyone who was able to participate in our Annual 40 Hours Devotion, which ended with our huge Corpus Christi Outdoor procession on Sunday, June 23. A record number of adorers joined us for this very special time with Our Lord. May Almighty God bless you and your families!
---
NEW! 2019-2020
CCD REGISTRATION
St. John the Baptist CCD Registration for the 2019-2020 academic year IS NOW OPEN. To begin, please visit our Religious Education page here.
---
Click for Online Giving!

Parish Store
OUR OWN
PARISH COOKBOOK!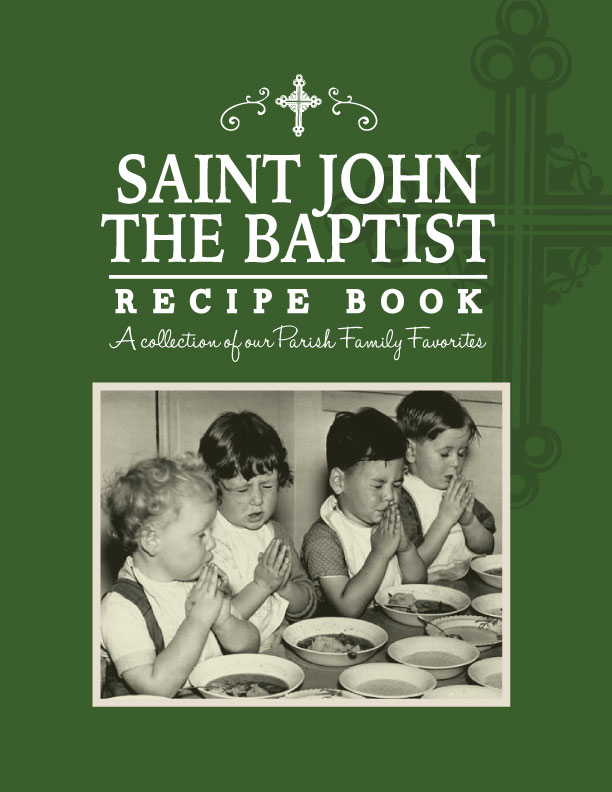 click HERE
to go to Store Page