Upcoming Events
Support our Pro-Life Efforts!
PRO LIFE POSTER CONTEST
CINCO DE MAYO FIESTA!
From the Pastor
My Dear Parish Family,
We are all so proud of our two young men studying for the priesthood here from our parish! Tim Graham and Billy Clingerman are doing very well and I am happy to tell you that their reviews are very positive! This week I have asked Billy to provide us with some helpful guidelines as to how to make a proper Thanksgiving after each Mass. You can read his guidelines on page 3 of our bulletin HERE. Tim will be sharing some other insights with us soon as well. Please continue to pray for an increase in vocations to the priesthood and religious life.
Rev. Brian P. Woodrow, Pastor
News
Click on the icon above to go to our Facebook page with the latest photos and videos of our events.
---
CONGRATULATIONS!

May Almighty God bless our 2018 RCIA Candidate Terrance Martin and our Catechumens Lisa Keil, Amy Ingling (not pictured), Sharon Sullivan, Kathie Seaman, Scott Peritt, Ernest Stillwell and Heather Gladkowski who were fully initiated into the Roman Catholic Church at the Easter Vigil!
---
ONLINE GIVING IS HERE!
Click large logo below:



Click above for Apple App

Click above for Android App
Parish Store

OUR OWN
PARISH COOKBOOK!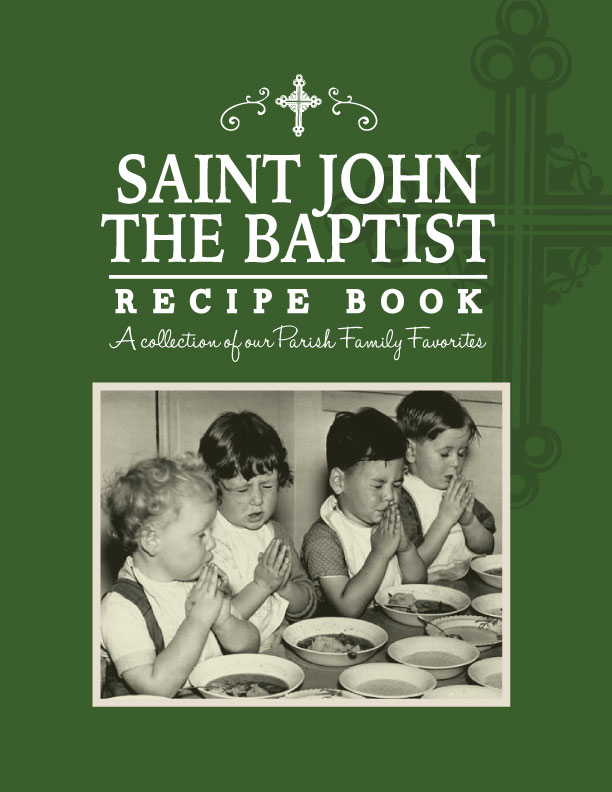 click HERE
to go to Store Page