From the Pastor
My Dear Parishioners,
This week we celebrate the Baptism of the Lord and it raises an interesting question for us. Why did Jesus submit to being baptized? We know that Saint John the Baptist was baptizing so that people could prepare their hearts for accepting the Faith since after original sin we are all subject to sin, but Jesus had no need of that since He was completely free from sin. Jesus submitted to Baptism in order to fulfill the law and lead by example. He sees our misery, our selfishness, our sinfulness, our rebellion, our spiritual leprosy, and instead of being repelled by it, He comes right into our midst. He actually takes our part, putting Himself as close to us as possible, sharing even in our sufferings. He so eagerly desired to reunite us with the Father, that He became our brother; that's the meaning of His baptism. That's how deeply He longs for our friendship. He knows it's hard for us to trust Him and follow Him, so He decided to come and walk by our side along the rough and dangerous paths of life, to be our strength in times of struggle, to assure us that He will never forsake us. That's why He took our place in the waters of baptism, and also on the wood of the cross.
Peace,
Fr. Mike
News
Click on the icon above to go to our Facebook page with the latest photos and videos of our events.
---
Please join us on Sunday, January 20 for our monthly Family Breakfast! Breakfast is sponsored by the Knights of Columbus and is held in the Church Hall immediately after the 9am Mass until 11am. A variety of great hot and cold breakfast food is available, and there is no charge. All are invited!
---
The Parish Office will be closed on Monday, January 21 in observance of the Dr. Martin Luther King Jr. holiday. Also, there are no CCD classes on January 21-23 due to the holiday. There will be Adoration followed by our 7pm Mass on January 21.
---
Click for Online Giving!

Parish Store
OUR OWN
PARISH COOKBOOK!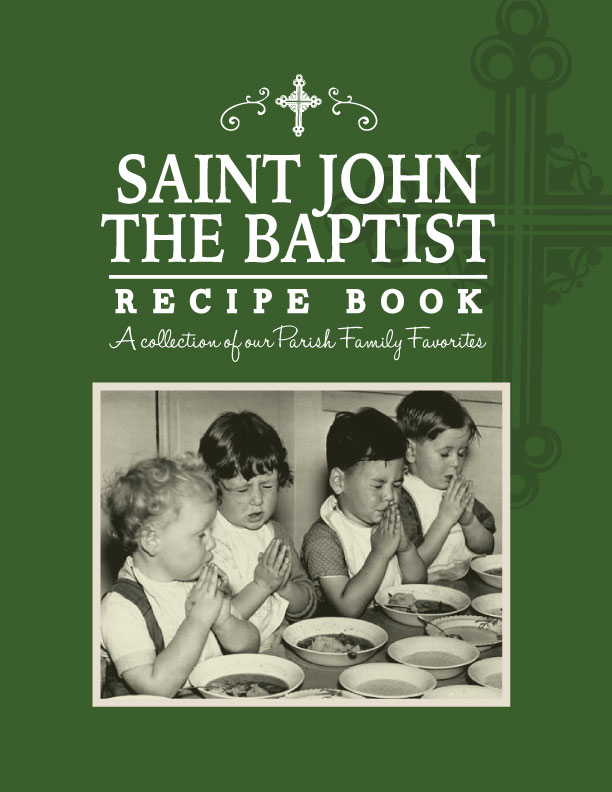 click HERE
to go to Store Page